Introducing...
The Lickety SplitsIce Cream Shoppe Mystery Series
Kate McKay had doubts about swapping her high-powered life in Manhattan for Wolfert's Roost, the quaint Hudson Valley village where she grew up. But when she moves back to care for her ailing grandmother, Kate decides to start fresh and indulge her dream of running an ice cream shop. All goes smoothly—until she's reunited with old acquaintances nuttier than a vat of rocky road.
Kate should be thrilled about opening Lickety Splits Ice Cream Shoppe in the heart of town. Instead her spirits melt like soft serve in the summer when she learns that her childhood frenemy, Ashley Winthrop, has started selling frozen treats in the bakery across the street. Turns out, Ashley hasn't sweetened since high school. And once again, she's game for some very unfriendly competition.
But before Ashley can kill Kate's new business, someone kills Ashley—stabbing her to death inside the bakery. Worse, the murder occurs right after the two rivals drew crowds with a heated argument, leaving half of Wolfert's Roost speculating that Kate was finally pushed over the edge.
With rumors swirling and her reputation in serious trouble, Kate is determined to get the real scoop on the crime—even if it means joining forces with a former flame. As she pieces together clues to a chilling scandal, Kate soon realizes that she'll need way more than a sprinkle of wit if she wants to expose the killer and live to see another sundae . . .
"Decadent, deadly, and delightful! A charmer of a cozy mystery. A delicious read that left me hungry for more."
"Ice cream lovers and mystery fans alike will gobble up this charming cozy. Chock full of mouthwatering ice cream treats, a clever plot twist, and a dollop of romance, it's an absolutely yummy read!"
"Check out this delightful
Lickety Splits Ice Cream Shoppe Mystery series
, but be forewarned – it will give you some serious ice-cream cravings! I have 3 gallons of assorted ice-cream in my own freezer to prove it!"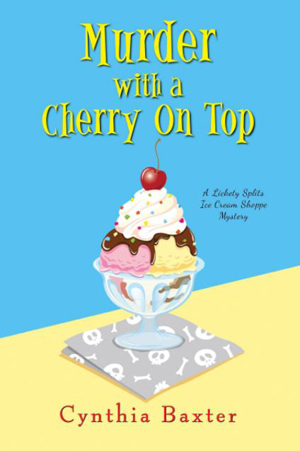 Coming in February 2019:
Hot Fudge Murder

Pre-Order Book #2 in the
Lickety Splits Ice Cream Shoppe Mystery Series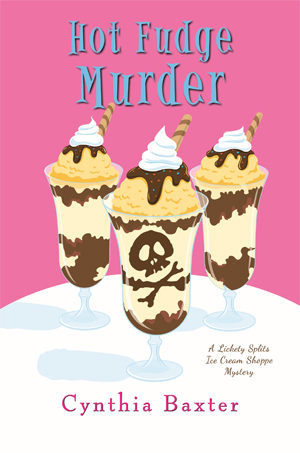 Just six weeks after the grand opening of Lickety Splits Ice Cream Shoppe, owner Kate McKay has been enlisted to whip up sundaes at the most decadent soiree in the Hudson Valley. If only Kate knew how deadly sticky her sweet deal will turn
out . . .
Once Kate arrives at a glamorous gala hosted by world-famous fashion designer Omar DeVane, she's instantly intimidated by the mogul's luxurious mansion and the frosty personalities of his handlers. But the party completely loses its flavor when guests follow screams to a room that's eerily empty—except for Omar's freshly murdered body.
While the headline-grabbing crime brings a steady stream of journalists to the sleepy village of Wolfert's Roost, Kate knows things won't return to normal until Omar's killer is brought to justice. And with the scandalous case driving customers away from Lickety Splits, she has no choice but to put down the ice cream scooper and expose the culprit on her own.
As Kate crashes high-profile photo shoots and mingles with fashion's biggest influencers in search of clues, the puzzling truth about Omar's fame and fortune rises to the surface—and with it, the key to his killer's twisted motive. Kate will have to navigate the celebrity lifestyle to save her fledgling business, but her attempts to freeze cold-hearted criminals in their tracks could lead to a double scoop of deadly trouble . . .


|